San Francisco, CA - Stonestown(Coming SOON fall 2021!) In compliance with local regulations, proof of COVID-19 vaccination will be required for dine-in. We are a traditional Japanese sushi restaurant located in the Inner Richmond. We specialize in 211 Clement St, San Francisco, CA 94118. The Best Sushi Restaurants in San Francisco · Hashiri · ICHI Sushi · Ju-Ni · Kiss Seafood · Omakase · Pabu · Robin · Ryoko's Japanese Restaurant & Bar.
: Japanese food san francisco
SENIOR CITIZEN CARD APPLICATION FORM ONLINE HARYANA
Home goods edmond oklahoma
Japanese food san francisco
Related Videos
Miyabi Japanese Restaurant in San Francisco CA serving Sushi and Sashimi
Japanese food san francisco -
About us
Vision
Bring Japan Closer
We are the leading distributor of Japanese restaurant supplies in the San Francisco Bay Area. Americans have become familiar with Japanese food, as it is now easily accessible in most communities. Although the number of Japanese restaurants has increased, and selection of Japanese menus has expanded, most of the American market has just scratched the surface of the world of Japanese cuisine.
N.A. Sales has been working to educate and familiarize its customers with the wonderful foods of Japan since the company was established in 1970. We will continue to support our customers through our extensive knowledge base and product selection to Bring Japan Closer.
Greeting
Thank you for visiting our website. Our company has served the San Francisco Bay Area restaurant community as a source for Japanese foods, saké, tableware, kitchen supplies, and restaurant management expertise for 50 years. We are in a unique position as a Japanese food wholesaler.
As a professional in the restaurant business industry, our employees have the knowledge, products, and sources that other companies do not. We continually strive to evolve with not only the market demands but more importantly, our customers' needs. Although the restaurant industry has changed over the years, our intention towards our customers has remained unchanged. We make every effort to support our clients by working closely with them to anticipate and provide the products and services that they need most during these challenging times.
I hope that this website will serve as a place to communicate and exchange information with our customers. We often take special requests from our customers and will always strive to meet each restaurant's needs as a "handy" wholesaler. I am counting on your continued guidance and support.
N.A.Sales Co., Inc.
Tetsuo Mochizuki, President
History
N.A. Sales Co., Inc. was established in 1970 by the three Inaba Brothers. They predicted that the Japanese food industry would develop around the San Francisco Bay Area and created N.A. Sales to serve the needs and demands of the emerging Japanese restaurant industry. The Inaba Brothers had already established North American Trading Co., Inc. and North American Food Distributing Co., Inc. in Sacramento but their focus was mainly on selling foods, saké, tableware, and kitchenware to retail stores. To serve the needs of the rapidly growing restaurant industry in the Bay Area, they established a new company in the Bay Area that specializes in Japanese restaurants. In that time, there were only 80 Japanese restaurants in the Bay Area, but the number today has increased exponentially, showing that the Japanese food culture has permeated through the United States. Therefore, we are putting more effort into product development and the expansion of our operations to provide top-notch services to our customers as a restaurant wholesaler specialist. Moreover, the Japanese food culture has changed dramatically, and our company has continually adjusted to those changes throughout the years.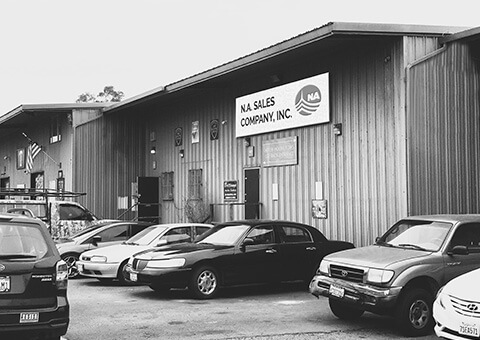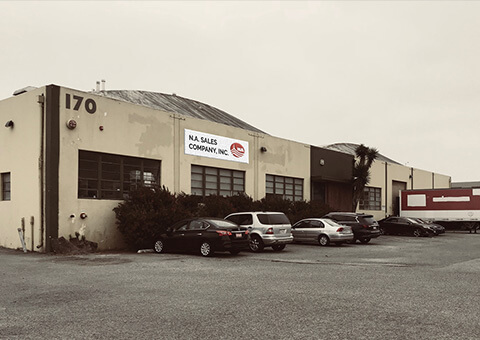 It has been our goal to be at the forefront of the Japanese restaurant supply industry. In the beginning, our product line only included basic food ingredients with basic applications such as unagi for sushi and tsukemono (pickles) for bentos. We gradually brought in products to match demands, such as the "sushi boom" which started in the mid 1970's. As Japanese cuisine became popularized even outside of the Japanese community, we expanded our product line to include unique products such as colorful soy bean papers targeted especially for those who are uncomfortable eating roasted seaweed. We became the official dealer of TSUKIJI MASAMOTO knives for professional chefs. We were quick to respond to the "sake boom" in the 2000's, by strengthening our alcohol product line. We currently have over 400 different types of premium sake from all over Japan to cater to subjective preferences of any customer. We also have a vast array of traditional Japanese-style earthenware, and as we saw that Asian fusion style restaurants were gaining popularity, we introduced a large line of white porcelain dishware.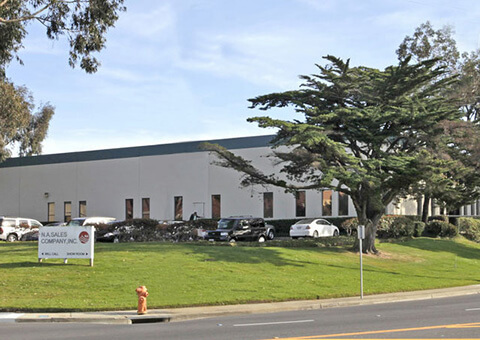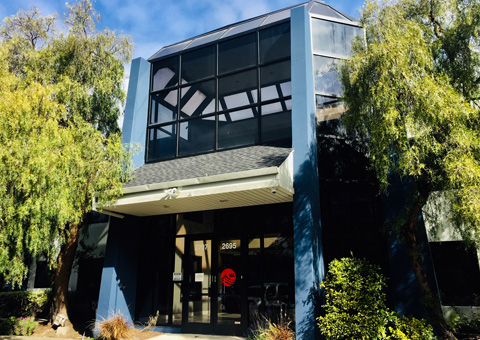 As much as we value adapting to the changes in the world of Japanese cuisine in the Bay Area, we also strive to educate those who are looking to enter the world of Japanese cuisine. Since 2003, we have held an annual restaurant show. Many restaurant owners, manufacturers, brokers, and agents from Japan and the U.S. participate in this event to provide our existing and potential customers with a chance to learn more about the products we offer through food sampling, sake tasting and interesting demonstrations. We believe that it is truly a place of education, discovery and benefit.
Our company provides services from a restaurant manager's point of view and strives to provide the highest quality goods as inexpensively as possible. Our goal is to develop a close and cooperative relationship with clients to provide the best services. Thank you for supporting our efforts with your continued guidance. Let's Bring Japan Closer, together!
Источник: https://www.nasales.com/about/
THE ART OF OMAKASE
Hinata is a Japanese restaurant in San Francisco's Van Ness district specializing in Omakase, a ordering style where the chef chooses the most surprising and innovative eating experience for the customer.
Reservation
Hinata offers two seatings Tuesday through Sunday.
Our first seating is at 6:00 PM.
Our second seating is at 8:30 PM.

Cancellation and no-show policy: Due to our very limited seating, any cancellation within 48 hours of the reserved time or any no-shows will incur a cancellation fee of $98 per person. Any guests who fail to arrive within 15 minutes of the reserved time without notifying us will have their reservation cancelled and will be charged as a no-show for $98 per person.
If you have any issues booking a table through our website please call us after 4PM at (415) 829-8291.
Reservation Capacity: The largest party for a reservation is 6 guests.
Corkage fee: $35 per bottle for 720ml, limited 2 bottles.
Children/Infants: We do not accommodate children under the age of 5.
Dietary Restrictions: Please let us know of any dietary restrictions or food preferences. We cannot accommodate vegetarians or gluten-free meals.
GAVIN
Gavin is the owner and head chef who passionate about sushi and was trained by Chef Roger Chong at Zushi Puzzle in San Francisco. He worked with Jiro Lin during a sushi pop-up at Saison, an experience that revolutionized his view on sushi.
MASTER
Master is a young and passionate sushi chef from Roka Akor. His high standard training has made him humble and decisive.
KYLE
Known for his dedication to his craft and his bright and lively personality, Kyle is here to bring both delicious sushi and a sense of humor to your evening.
We use the highest quality ingredients in our sushi. Nearly all of our fish is special ordered from the famous Toyosu Fish Market in Tokyo, Japan. Every piece is meticulously cut and prepared Traditionally.
Источник: https://www.hinatasf.com/
MICHELIN Guide California
Mensho
m MICHELIN Guide California
Wako
m MICHELIN Guide California
jū-ni
MICHELIN Guide California
Kusakabe
Reserve a table - Take Away
MICHELIN Guide California
Akiko's
m MICHELIN Guide California
Omakase
MICHELIN Guide California
Sasaki
MICHELIN Guide California
Saru
= MICHELIN Guide California
Okane
Reserve a table - Take Away
MICHELIN Guide California
Ramenwell
MICHELIN Guide California
Robin
MICHELIN Guide California
Hamano Sushi
= MICHELIN Guide California
Izakaya Rintaro
Reserve a table - Take Away
m MICHELIN Guide California
The Shota
Unfortunately there are no results that meets the criteria you specified.
Would you like to start over?
Источник: https://guide.michelin.com/us/en/california/san-francisco/restaurants/japanese
Best Japanese Restaurants in San Francisco
For good times and great sushi, head to Ace Wasabi's, where you'll find a happening crowd and a diverse menu, including appetizers, salads, and seafood cooked and uncooked. Innovative sushi rolls are a specialty, as indicated by the Flying Kamikaze (spicy tuna, asparagus, and albacore) and the Three Amigos (tuna, eel, and cucumber). Fresh ingredients are standard, and daily specials up the ante on options. Friendly service is also a plus. Located in the hip and happening Marina, this modern take on sushi has the perfect location. After dinner, simply roll out the door and let the good times roll on.
Recommended for Japanese because: Ace Wasabi's breaks with tradition but does not leave good taste behind.
Tom's expert tip: As the name implies, this is a more contemporary take on traditional sushi.
Read more about Ace Wasabi's Rock 'n' Roll Sushi →
---
Beautifully dressed in granite and pale wood, this enticing restaurant is a magnet for local professionals. Not only do they relish its fabulous sushi, but they also appreciate a creative approach to traditional Japanese fare. Artfully presented dishes are a visual delight, as are sublime views of the Bay, maximized towards the rear of the dining room. Along with sushi, choose grilled robata-yaki dishes, hot pots, or indulge in an omakase tasting menu. Superb sakes heighten the expensive, high-quality experience. Ozumo's San Francisco location in the urban-chic part of the Embarcaedro district makes this restaurant an ideal "starting off" location for a memorable Bay Area night.
Recommended for Japanese because: Ozumo is an excellent choice for upscale, high-quality sushi in San Francisco.
Tom's expert tip: Ozumo also has a location in Okland, right across the bay.
Read more about Ozumo →
---
At this trendy Japanese restaurant, you'll be mesmerized by both the cuisine and the beautiful interior. A blonde-wood sushi bar serves as a gathering spot for folks who want to glimpse the sushi-making process, and a dining room accommodates groups. Sushi itself is a splendid visual treat, perfectly in synch with the handsome clientele. Traditional sushi items and select specialty rolls both come highly recommended, and cooked meals (steak and cold steamed spinach, among them) are available as well. You'll meet many regulars at this low-key restaurant, and many of those will probably rave about hamano-style-ceviche, a popular house specialty.
Recommended for Japanese because: Hamano is a nice blend of traditional and modern methods of sushi.
Tom's expert tip: Be sure to explore nearby Noe Valley.
Read more about Hamano Sushi →
---
This spirited Japanese sushi bar thrives on the quality of its fish and the variety offered to customers. Affordable maki, nigiri, and sashimi are beautifully prepared and presented, as much a visual delight as a gustatory one. Guests are also encouraged to try nasu dengaku, a delicious baked eggplant. With more than 90 sushi selections on the menu, it's easy to find a wealth of appetizing options. A big favorite is their signature S.F. Wave Tsunami, which includes cooked red tuna, chopped with ginger and green onion and wrapped with egg and served with Kabuto seaweed gravy sauce. Full dinners are available.
Recommended for Japanese because: Kabuto is a gem right off of Highway One, a great stop on the way back from (or going towards) the Golden Gate Bridge.
Tom's expert tip: Exquisite sushi and cooked dishes satiate cravings for authenticity.
Read more about Kabuto Sushi →
---
Clean-lined, airy, and brightened by original artwork, this small restaurant serves top-quality sushi. The quality of the food begins and ends with owner Yoshi Tome, originally from Okinawa but overseeing the precise workings of Sushi Ran since 1986. Servers easily cater to fans and to newbies who aren't quite as well-informed. They'll even recommend the best sakes for the foods you choose. Nigiri, maki, and sashimi offer plenty of options, as do combination plates. A variety of salads also promises fresh, crisp flavor, and cooked meals feature chicken, prawns, squid, and noodles. If you're a regular, consider joining their Sushi Lovers Club.
Recommended for Japanese because: It's worth a trip from San Francisco across the bay to Sausalito - it's that good.
Tom's expert tip: Take an early ferry from San Francisco over to Sausalito for dinner, then the last ferry back for a romantic return on San Francisco bay.
Read more about Sushi Ran →
---
Cuisine leaps to the forefront of this restaurant's appeal, thanks to raw and cooked options that, without exception, deliver on flavor, presentation, and preparation. Diners can choose from teriyaki, donburi, and tempura dishes and then pair them with a selection from the extensive list of sakes. Maki is a specialty, and resident chefs share their time with the Four Seasons next door. Sanraku also boasts a kaiseki menu, a rarity among Bay Area restaurants. Vegetarian items are available. Besides the Four Seasons location, Sanraku is also located in the newly remodeled Metreon, making a dinner date of sushi and a movie very convenient.
Recommended for Japanese because: Sanraku has a broader menu than most Japanese restaurants that really focus on sushi.
Tom's expert tip: Although it's expensive, the Chef's Choice is worth it.
Read more about Sanraku →
---
For those who want to experience what puts the Nob in Nob Hill, check your humility at the door and strut with all the swanky style you can muster right into Keiko's. When you mix the lofty expectations of French cuisine with the deep pockets of Nob Hill, you get Keiko a Nob Hill, a rich dining experience in every way. And for those who love Japanese food, Keiko brings a whole new perspective on that ancient tradition, as well. For example, you can start with the Ayu, a Baby Ayu Tempura. If you want that big, rich, signature meal that will make your vacation but break your wallet, head to Keiko's.
Recommended for Japanese because: Although the French influence is strong, the Japanese influence on this extraordinary menu is profound.
Tom's expert tip: Try the King Crab and Lily bulb soup, which tastes as rich and exotic as it sounds.
Read more about Keiko a Nob Hill →
---
Although it's a small place, and waits are inevitable, this Japanese restaurant creates some of the city's best sushi. The quality of food is impeccable, and the friendly waitstaff are happy to explain the menu's offerings. Cooked dishes are available, but the sushi is so spectacular that folks rarely get to them. Among the delicacies you'll find are white tuna sashimi, unagi, and spicy tuna. Best of all, the place not only aims to please – it succeeds. After sushi, be sure to leave time to stroll around small but quaint Cole Valley. If you're looking for something a little more up tempo, Haight Street is just a few blocks away.
Recommended for Japanese because: This place prepares sushi the correct way: slowly and with care.
Tom's expert tip: Head over to The Ice Cream Bar, just a block away, for dessert and a fun trip to the soda fountains of the 50's.
Read more about Grandeho's Kamekyo →
---
City veteran Ebisu has been serving some of San Francisco's best sushi for two decades now. The legend behind the namesake reveals the care and tradition this restaurant brings to their food. Ebisu, one of the Seven Deities of Good Fortune, is the god of rice paddies and kitchens. Although a menu is provided, it's best to sit at the sushi bar and let the chef serve you his off-the-menu favorites. Fashioned from impeccably fresh seafood, the sushi is out of this world. It does, however, come at a price: long waits and hard-to-find parking. Still, you'll find the results more than compensate, proof of Ebisu's consistent popularity. Cooked dinners are available.
Recommended for Japanese because: Ebisu is a good place to rub elbows with locals.
Tom's expert tip: They have three locations, but the 9th and Irving location is an intriguing neighborhood that is often overlooked.
Read more about Ebisu →
---
Photo courtesy of Alanna Hale
Owners and partners Tim and Erin Archuleta have put their heart and soul into this small, popular sushi restaurant. Since opening, ICHI Sushi has won Best of the Bay in five outlets, was named one of Zagat San Francisco Bay Area Guide 2013's Top 20 Restaurants, and is included in the 2013 San Francisco Louis Vuitton City Guide. Sustainability is the focus, and menus change seasonally. ICHI offers Omakase service at the bar and full menu service at tables. Brand new location on 3282 Mission is even bigger and more comfortable than their old space in Bernal Heights. One of the most popular restaurants in the Mission area.
Recommended for Japanese because: Ichi is committed to quality food and developing a sustainable community.
Tom's expert tip: Great alternative to the usual Mission fare.
Read more about ICHI Sushi + NI Bar →
---
Источник: https://www.10best.com/destinations/california/san-francisco/restaurants/japanese/
The best Japanese restaurants in San Francisco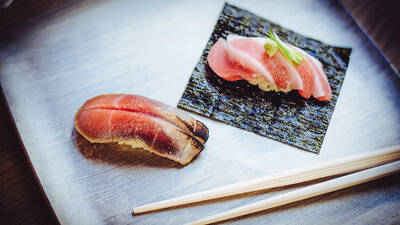 Eat your way through flawless sushi, ramen, and teppanyaki at the best Japanese restaurants in San Francisco
Written by Clara HoganContributor Lauren Sheber
The last time we checked, the Bay Area is a ten-hour flight from Japan—but you wouldn't know it based on the volume of ice-packed chests arriving daily from Tokyo's Tsukiji Fish Market. The fact is, the best Japanese restaurants in San Francisco are the real deal, and they work with some of the best flavors and ingredients around.
In the last five years, dozens of master chefs, trained at acclaimed Japanese restaurants around the country, have opened fresh, new restaurants in the Bay Area, including a new wave of yakitori restaurants that specialize in grilling each piece of the chicken to perfection on a master grill. And of course, the best sushi and ramen in San Francisco are legion as they are legendary.
Around here, Japanese restaurants run the gamut from tiny, dozen-seaters to expansive modern eateries. Whether your ideal meal is super-fresh, simply prepared nigiri or wildly inventive omakase, the best Japanese restaurants in San Francisco offer up plenty of variety for every taste—here's where to find them all.
RECOMMENDED: The best restaurants in San Francisco
An email you'll actually love
By entering your email address you agree to our Terms of Use and Privacy Policy and consent to receive emails from Time Out about news, events, offers and partner promotions.
🙌 Awesome, you're subscribed!
Thanks for subscribing! Look out for your first newsletter in your inbox soon!
Best Japanese restaurants in San Francisco, ranked
1. Akiko's Restaurant
A downtown standby for over 30 years, this family-owned restaurant specializes in rare fish that's creatively and expertly prepared. The space is moody and modern with exposed brick walls, slatted wood ceilings, and imported rosewood floors underfoot. Ray Lee took over the restaurant from his parents in 2011, introducing a slew of new dishes alongside chef Naoyuki Hashimoto. The menu is divided into leaner white fish and fatty "vibrant" fish—diners are encouraged to pace their meal accordingly. The fish can be ordered as nigiri, sashimi, or sushi, but the optimal approach is to order the omakase. Akiko's seasonal nama menu changes daily, sourced domestically (from Alaska to Boston) and from Tsukiji Market. On a given night, the menu might include delicacies like madai (wild black sea bream), aodai (blue fusilier), or kinki (thorny head), interspersed with sea urchin, shrimp, or awabi (Japanese black abalone). There are over 30 sakes on the menu—get ready to make some choices.
2. Hina Yakitori
A batch of Yakitori joints popped up across San Francisco in recent years, and you can't do better than Hina Yakitori. In this cozy yet elegant space, Chef Tommy Cleary serves up an omakase-style yakitori feast—each cut of chicken is butchered and grilled carefully over a custom Japanese grill. Clearly stands over the grill in the middle of a space, surrounded by just 13 bar seats, as diners watch him in action.
Each night for $139, the restaurant offers a 13-course yakitori tasting menu that includes yakitori, sashimi, seasonal dishes, and dessert. They also offer bento boxes and a yagenbori chicken sandwich (a Japanese twist on a hot Nashville-style version). Trust us, once you've tried it, you'll be craving this sandwich regularly.
3. Robin
This hip newcomer serves contemporary, local omakase in a bright, chic setting—from the fuchsia and rose mosaic tiles behind the bar to the camel-hued leather seats and watercolor blue wallpaper. Chef-owner Adam Tortosa trained under Katsuya Uechi in Los Angeles and previously worked at Akiko's. The seasonal omakase-style menu progresses from lean to fatty fish; expect standouts like starry flounder served with Meyer lemon, shiso, and blood-orange kosho and a bluefin shoulder marinated in poblano soy. The fish is interspersed with more hearty dishes like hand-pulled noodles (covered in shaved black truffles and Japanese chimichurri) as well as milk bread toast (topped with uni, uni butter, smoked maple-soy, and citrus).
4. Ebisu
Family is everything at this 30-year-old Sunset restaurant—it's owned by Steve and Koio Fujii along with their sons, Eric and Charlie. The menu spans sashimi, nigiri, sushi, kushiyaki, larger rice dishes, and rolls. The specialty rolls are certainly special, made with exciting ingredients like sake-pickled salmon, freshwater eel, and burdock root. Start with a smattering of the kushiyaki, $4 a la carte bites like Kobe beef or obi (shrimp with lemon), then follow up with sashimi picks like the bonito tatami: seared skipjack with onions, tobiko, and ponzu.
5. KUSAKABE
This upscale restaurant serves omakase (chef's choice) only: $98 for 7 courses or $165 for 10. The experience is akin to a ritual, reverently served at a wooden 17-seat sushi counter that was cut from a single tree (although there are also tables that accommodate another dozen guests). The omakase moves from lighter bites to heavier dishes, like a rich slice of Toro bluefin fatty tuna belly or A5 Wagyu beef. Garnishes bring out the unique flavor of each fish, whether served raw, roasted, fried, or steamed. Chef Mitsunori Kusakabe comes with a pedigree, having worked at Sushi Ran in Sausalito, as well as Nobu in Tokyo, New York, and Miami Beach.
6. Ju-Ni
Chef Geoffrey Lee earned his stripes at Sushi Ran and Akiko's before opening this intimate, 12-seat omakase bar. (The name translates to "twelve" in Japanese.) The expert training paid off—this spot earned a Michelin star in 2017. Three sushi chefs toil over a dozen diners, meticulously preparing each bite. The omakase menu spans 18 eye-opening courses, from sake-cured albacore to golden eye snapper flecked with kelp salt. The fish, which is all flown from Tsukiji Market, might be garnished with anything from citrus to miso butter, or even yuzu-tinged hot sauce.
7. Izakaya Sozai
This izakaya specializes in yakitori and small plates year-round, but winter draws crowds for its Tonkotsu ramen. The atmosphere is warm and inviting with vibrant red walls and wrap-around windows facing Irving Street. Start with the nasa dengaku, a grilled eggplant slathered in sweet miso and sprinkled with bonito flakes. The melt-in-your-mouth carpaccio is another specialty; depending on the freshest fish of the day, it might be made with hamachi or albacore. And the bacon-wrapped mochi is, unsurprisingly, delicious (and social-media-famous). The generous sake list features unmai, ginjo, daiginjo, and honjozo varieties.
8. Ryoko's
Ryoko's is the antidote to self-serious sushi bars—the perpetually slammed 30-year-old mainstay is boozy, clubby, and totally casual (seriously, a DJ starts spinning at 9pm). And while the scene is lit, the food is spot-on: seafood is fresh and the preparation is distinctive with a wide array of specialty rolls (the Dragon incorporates crab, barbecue eel, and flying fish roe) and flavorful rice that's cooked with vinegar made in-house. The seafood is delivered fresh daily and the menu spans small plates, sushi, and sashimi. (Start with the tuna yukka, flavored with a spicy sesame oil, garlic, ginger, and sea salt.) In keeping with the raucous vibe, most diners order Japanese beer while they wait, whether that's Asahi, Kirin, or Ryoko's very own pilsner.
The best sushi in San Francisco
An email you'll actually love
By entering your email address you agree to our Terms of Use and Privacy Policy and consent to receive emails from Time Out about news, events, offers and partner promotions.
🙌 Awesome, you're subscribed!
Thanks for subscribing! Look out for your first newsletter in your inbox soon!
Источник: https://www.timeout.com/san-francisco/restaurants/best-japanese-restaurants-in-san-francisco
Subscribe to SFist - San Francisco News, Restaurants, Events, & Sports
While for decades it was a cliché to hear recent émigrés from the East Coast bemoaning San Francisco's lack of decent pizza or bagels — both of which have arrived in recent years, btw — good sushi was something we were never starved for.
Japantown, for one, has been home to many renowned nigiri masters for decades. But as with everything in New San Francisco, the bar has been raised in the sushi realm thanks to high-rolling sushi lovers who don't blink at dropping $200 or $300 on a high-quality, Tokyo-level omakase experience. With beverages and other add-ons, SF now boasts multiple Michelin-starred sushi spots where the bill can easily climb to $500 per person or more.
We are also a city that's rife with humbler mom-and-pop sushi dens, many of which have been open for decades serving a fiercely loyal cadre of neighborhood regulars — most of them with prices that reflect long-term leases that were locked in years ago. And we're now home to multiple excellent izakayas like Rintaro and Yuzuki where you'll find beautiful sashimi alongside grilled and fried share plates. (In fairness, we've excluded them from this list because they don't serve a menu of proper sushi.)
This updated list aims to give equal respect to both the extravagant and the modest. And let's face it: Sometimes all you want is a maki roll and a couple pieces of unagi on a Tuesday night, and you'd rather that didn't cost more than $30 after tip. Believe it or not, that is still possible in this fancy eating town.
Akiko's
This high-end yet low-key, 23-year-old Union Square spot has been thriving under the leadership of chef Alex Orejana, and it's remained a staple of best-of lists for years. The omakase menu will run you around $150 per person (it changes based on market prices), but a la carte sushi is reasonable for downtown, with nigiri coming in at $4 to $7 per piece, with a 12-piece nigiri tasting for $39. The nicer, specialty fish — things like kamasu (young barracuda) and tachiuo (ribbonfish) that you don't see much outside Japan — is on a separate menu with prices starting at $12, or around $25 to $30 for a couple of sashimi slices. All the sushi is incredibly fresh, and there is also a regularly changing menu of grilled and fried items for the fish-averse. — Jay Barmann
431 Bush (at Claude Lane)
An Japanese Restaurant
Situated in a tiny 25-seat space upstairs in the upper building at the Japantown mall, An is one of those intimate, semi-secret, very high quality sushi experiences you want to take a connoisseur to, to impress them. Serving whatever is freshest and trending from Tokyo's Tsukiji Fish Market, An ups the ante a bit from its predecessor in this space (Ino) with omakase options, thoughtfully composed appetizer dishes, and a delicious, delicate seafood-dashi soup that closes out some meals. The word "an" means "modest cottage" in Japanese, and that's fitting for this space. There are no online reservations (phone only), and the single server is the sushi chef's wife, and you will feel very well taken care of even if it comes at a price. – Jay Barmann
22 Peace Plaza, Japan Center East Mall, #510
Cha-Ya
Those of us who'd rather not eat our finned friends can usually get by at any sushi joint — it's pretty tough to screw up a cucumber or avocado roll. But if you want a totally veggie sushi experience, there's no better place to go than Cha-Ya. Caveats apply: They're cash only, the wait can be long, and the fight to get to the "sign up to wait" clipboard can be arduous. But the food is inventive and delicious and the service is pleasant and capable of dealing with granular vegan/allergy questions. The Cha-Ya Roll alone (a tempura-battered asparagus, avocado, yam, and carrot roll with their special sauce) is worth the trip. — Eve Batey
762 Valencia between 18th and 19th Streets
Daigo Sushi
You want some excellently prepared, no-frills sushi in the Avenues that won't break the bank? Daigo is just that unassuming, sleeper spot that's gained a cult following, and pretty much always has a line outside — though they keep it moving fairly quickly. Go for the $45 10-piece omakase, which is always a solid choice and a way to see what the chef is highlighting. Also don't miss the excellent and simple hamachi carpaccio, the $5 temaki (hand rolls), and the salmon citrus roll made with snow crab and lemon. – Jay Barmann
2450 Clement Street between 25th and 26th Avenues
Eiji
An absolute gem in the mom-and-pop category, this intimate Castro spot is tucked well enough down Sanchez Street that many who live in the neighborhood may not even know it's there. But its regulars know well to put their trust in the sashimi, the daily specials on the white board, and the silken, made-to-order tofu — which can be made into a special meal all on its own. – Jay Barmann
317 Sanchez Street between 16th and 17th
Hashiri
This rarified, Michelin-starred Mint Plaza restaurant came along in 2016 amidst a mini boom of ultra-high-end omakase places, but Hashiri has the distinction of having a sister restaurant in Tokyo with whom it shares fish-seller contacts. The $250 sushi counter experience is arguably one of the best in town, and there is also a $500 chef's table option available for those not worried about paying a credit card bill. (Since opening, Hashiri has also added a beginner's level $175 omakase options Tues-Thurs, which skips the kaiseki courses but includes 4 small starters and 12 nigiri pieces.) Hashiri does a hybrid kaiseki and omakase meal, in which the chef serves both cold and warm dishes in a specific order, with a selection of special, seasonal nigiri to close out the meal, pre-dessert. Compositions are elaborate and thoughtful, and the fish is as fresh as if you'd caught it yourself. But with all the add-ons and the high-end sake and whiskey pairings, there's an air of exclusivity and pretense hovering over the otherwise humble, traditional Japanese service style. – Jay Barmann
4 Mint Plaza at Fifth Street
ICHI Sushi
Chef/owner Tim Archuleta has been serving up top-notch sushi in this modest space at 3369 Mission for 9 years, with a brief detour in between to a larger space nearby. The place remains an unpretentious staple of the Mission/Bernal borderland that earned a spot on the Chronicle's Top 100 in 2016, and continues to keep prices extremely reasonable. A yellowtail roll will run you $5, and a plate of assorted sashimi is $24, with changing daily specials — and a full omakase experience is about $100 per person. – Jay Barmann
3369 Mission (at Valencia)
Ijji
Many sushi snobs have taken notice of this tiny Divisadero spot since it opened in 2016, even if it can't yet boast the Michelin star to match nearby Ju-Ni. A 19-course omakase experiences starts at $135, and chefs Billy Kong and Kua Catuang emphasize traditional techniques and careful seasoning and manipulation of every piece of fish. (It should be noted that Kong and Catuang's other SF restuarant, Kinjo, has earned a Michelin star and is therefore a somewhat tougher table to get these days, but some will argue Ijji is just as good.) – Jay Barmann
252 Divisadero Street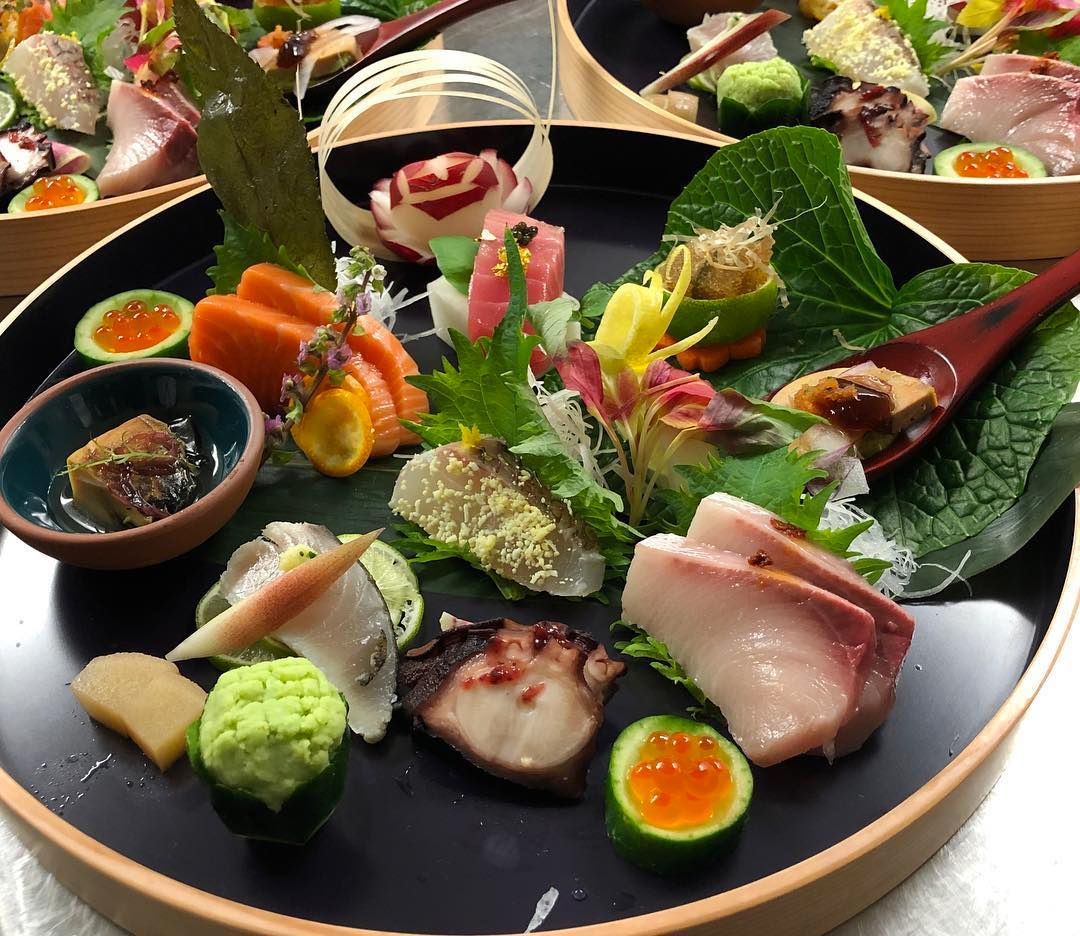 Izakaya Sushi Ran
While Nomica earned a number of neighborhood fans in this space over the last two years, the owners of Sausalito's famous Sushi Ran decided for business reasons to revert back to what they do best and rebrand the restaurant in December as a sushi and izakaya spot. Prices are lower than at Nomica, with an emphasis on hot and cold shared plates. Without having to travel to Sausalito, you can have some of Sushi Ran's excellent sashimi and maki rolls here (rolls are $12-$18), as well as delicious, seasonal salads and heartier items like braised pork belly with karashi miso. Also, it's one of the few restaurants on this list to boast a full bar and a top-notch cocktail menu. – Jay Barmann
2223 Market Street between Sanchez and Noe
Ju-Ni
This small and luxurious sushi den quickly earned a Michelin star and a spot on the Chronicle Top 100 its first 18 months of operation. With only 12 seats and two seatings per night (6 p.m. and 8:30 p.m.), there's an emphasis on perfection — and you can expect to pay the price for canceling at the last minute. There is never a set menu, but a constantly changing, 18-course omakase prix fixe for $165. Expect delicacies like monkfish liver, baby barracuda, and firefly squid. – Jay Barmann
1335 Fulton Street, between Broderick Street and Divisadero Street
Kinjo
Kinjo gained its Michelin star in the fall of 2017, only to have to close shortly thereafter due to an unfortunate flood. But the place reopened within about eight months, and proved its Michelin worthiness with a renewed Michelin star last fall, all with the help of "guest chef" Fujii Tahahiro from Japan. The $155 "sampler" menu served at the sushi bar includes six courses as well as 11 pieces of nigiri, and it's as refined and memorable an experience as several spots where you might pay twice as much. – Jay Barmann
2206 Polk Street
Koo
This much loved spot in the Inner Sunset stands out as a perfect neighborhood date spot for when you don't want to spend $100 per person. Prices are wildly reasonable with two pieces of nigiri starting around $6 and rolls that start at $8, with the priciest omakase option priced at $75. Sushi chef Kiyoshi Hayakawa trained ICHI Sushi's Tim Archuleta back in the day, and he is still turning out world-class nigiri. Also, don't miss weeknight happy hours before 7 p.m., when all hand rolls and appetizers are $5. – Jay Barmann
408 Irving Street
Kusakabe
Sushi Ran veteran Mitsunori Kusakabe prepares sushi in the non-traditional kaiseki style at this downtown spot, which to my philistine American taste means that you only get one piece of sushi per plate. But that one piece is insanely well-crafted and meticulously arranged, and the plates keep coming. You've got the options of a "petite" omakase ($98 per person) and a grand omakase ($168 per person), but an additional a la carte menu delves into such sushi exotica as Japanese barracuda, long neck clam, and Santa Barbara sea urchin. – Joe Kukura
584 Washington Street, between Columbus Avenue and Hotaling Street
Omakase
At nearly three years old, this SoMa spot has consistently delivered one of the most refined omakase experiences in town — as evidenced by the Michelin star it earned early, and has maintained. It got that star right out of the gate, and could be on its way to two, as chef Jackson Yu has already shown off some considerable talent in a short amount of time. The place has just over a dozen seats at the counter, and Yu offers just two options, at $150 or $200 per person, the second being slightly larger with a couple more pieces of sashimi and nigiri. Fine technique as well as carefully sourced, ultra-fresh fish and uni are all part of this luxe experience, which rivals Hashiri at a slightly lower price point. (And do note this place boasts a well curated and high-end list of French wine and Champagne, as well as sake.) – Jay Barmann
665 Townsend Street
Pabu
With locations in Boston and San Francisco, this collaboration between chef/restaurateur Michael Mina and Rohnert Park-based sushi chef Ken Tominaga, can feel a little bit corporate. The place does quadruple duty as a bustling lunchtime ramen spot, a FiDi happy hour destination, a Japanese steakhouse and robata grill, and a deeply serious sushi restaurant with both omakase($110) and kaiseki ($85) options. With the former, you're bound to be presented with things you may not find anywhere else, like a side-by-side tasting of four species of mackerel, each prepared slightly differently —a sprinkle of sea salt here, a drizzle of lemon there. Price- and experience-wise, it comes in below the opulence of Hashiri and Omakase, and just above places like Koo and ICHI. – Jay Barmann
101 California Street
Robin
Chef Adam Tortosa's pristine yet playful Hayes Valley sushi spot is casual enough (if not necessarily cheap enough) for a mid-week meal, but refined enough in its service and offerings to qualify for special occasions. Tortosa has worked at Akiko's here in SF, and at Kiwami and Michael Voltaggio's ink in Los Angeles, and his take on omakase is contemporary and impressive from the start. He focuses on local seafood like Northern California steelhead trout, canary rockfish, Fort Bragg uni, and also offers an array of bluefin toro from Japan, all served on lovely handmade ceramic dishes. Each piece is dressed or garnished creatively, negating the need for soy dipping, which is as it should be — and Tortosa has some fun with it too, like with a piece of nigiri with caviar on top of a potato chip on top of rice. The sake selection, also, is interesting and thoughtfully curated. – Jay Barmann
620 Gough Street near McAllister
Ryoko's
You need to not be too snobby about your sushi — and in the mood for a party — to enjoy Ryoko's. It's a Union Square-adjacent birthday place, and kind of a tourist place. And it's been on TV shows like Midnight Munchies, because they serve until 1:30 a.m. Also it's been around for over 30 years. On Fridays and Saturdays, there's a DJ starting at 8 p.m. But for fun, underground, drunken craziness along with some wacky, non-traditional maki rolls (the Kentucky Roll has fried chicken in it, and one house favorite, the Volcano Roll, has fried shrimp, jalapeño, and peanut butter), this is the place to go. Also, the nigiri and sashimi are usually pretty fresh, since business here is always booming. — Jay Barmann
619 Taylor (at Sutter)
Saru Sushi Bar
Situated on the Noe Valley corner of 24th Street and Sanchez, Saru is teeny tiny and extremely popular. Fish is flown in from around the globe, they're super uptight about their three kinds of soy sauce, and the rice — oh, the rice — is seasoned with a red vinegar called akazu which prohibits the use of too much sugar. As a result of this obsession with ingredients, the sushi at Saru is serious indeed. Try the tasting spoons of chef's specialties to start, and the "White Out Roll," which is hamachi and avocado topped with seared escolar and garlic ponzi. – Beth Spotswood
3856 24th Street
Sushi Hon
This two-and-a-half-year-old Mission spot from Barnzu owner Min Choe opened with a relatively low-cost omakase menu as its selling point, though what began as a $65 tasting has gone up to $85, with a $108 option as well. Despite the value proposition, Choe has insisted from the start that all the fish served is line-caught and flown in from Tokyo's Tsukiji Market, and the restaurant continues to deliver a mid-range omakase experience that's perfect for a date night, without breaking the bank. – Jay Barmann
2598 Harrison Street at 22nd
Sushi Time
Like a Shinjuku dive, Sushi Time's subterranean bubble crams a lot of character into a tiny space — and at 20+ years old, the space feels lived in and cozy. Rolls are reasonably priced, ranging from $5-7 for basics and veggie rolls, to $10-12 for their own creative takes on Californian sushi like the Barbie Roll (crab, avocado, salmon) and the Astro Boy Roll (spicy scallop, mango, cucumber, tobiko). They're perhaps best known for their happy hour, which offers cheap-to-fair deals on sake, sushi, and a host of other menu items. When I go I like to sit at the tiny, low bar, where the waiter will let you pick your own sake cup from their mismatched collection. —Eve Batey
2275 Market Street (at 16th Street, downstairs in that quirky little shopping center)
Sushi Zone
This may be the most representative example of an old-school SF sushi spot that dates back to the 90s where little has changed over the years except the prices — and those only barely. There are really zero frills (unless you count the delicious, mayo-laden baked mussels that come out of a toaster), the portions are generous, and the nigiri options are pretty basic with a few nightly specials thrown in. The rolls are large and well made, the single waitress won't ignore you, but things don't move at the speed of light in this cozy spot, and you will almost certainly wait a minimum of 45 minutes for a seat, given that there are only about 25 of them. Also, don't arrive with a party of 6 or 8 because again, it's tiny. – Jay Barmann
1815 Market Street near Octavia
Tekka Japanese Restaurant
Tekka is one of those formerly well kept secrets that got out years ago, and thus it's become a place you have to arrive at really early if you don't want to be waiting outside for an hour or more. In fact, if you miss the first seating at 7 p.m. (for which people often line up around 5), then you'll be waiting until 9:30 or so, because there are only 11 seat total. But many, many people swear by this cozy Inner Richmond spot and its generous slices of ultra-fresh fish. It's run by a sometimes curt, elderly husband-and-wife team, it is cash only, and the must-orders are the sashimi combo, hamachi kama (grilled yellowtail collar), and/or the full omakase (tasting) menu. (Also, chef Nobu and his wife Yoshimi might not be around forever, so get it while you can.) — Jay Barmann
537 Balboa Street at 7th Avenue
Wako Japanese Restaurant
One of the small wave of sushi spots to gain recent respect from Michelin inspectors, Wako debuted five years ago in the Inner Richmond, catering to connoisseurs and neighborhood drop-ins alike. At $95 per person, the standard omakase feels like a steal compared to what many places on this list are charging. (There's a $135 version too.) And given the location and the carefully cultivated atmosphere of this place, it feels like a special celebration to go there. – Jay Barmann
211 Clement Street between 3rd and 4th Avenues
Zushi Puzzle
Lest you think the name of this place is just some quirky American joke, I think only the "puzzle" part is the quirk of the owners. "Zushi" is, in addition to being a town in Japan, part of the original Japanese word for sushi, which is also called chirashizushi and nigiri-zushi, and various other things there, depending on its form. This place is serious about its fish, and counts a lot of fans in the Marina and beyond. Zushi Puzzle's ponytailed, Chinese-American sushi chef, Roger Chong, always makes friends with his diners and puts out an excellent omakase at his in-demand, 10-seat counter. And he boasts some of the freshest nigiri and Kobe beef around, as he will be the first to tell you. – Jay Barmann
1910 Lombard Street at Buchanan
Источник: https://sfist.com/2019/02/19/best-sushi-san-francisco/
We are Devoted
To Crafting Moments
That Transcend

and Hold the power
to evoke lasting memories.
In every technique
and ingredient
we honor the past
and contribute to
the evolution of a sacred tradition.
forge a bond and experience
Chefs
Our omakase experience is a unique marriage of passion, technique, and camaraderie. Our talented chefs have a passion for people and sharing the intricacies of our craft in a setting that is both relaxed and personal.
EXECUTIVE chef Geoffrey lee
"I've never been one to chase awards, my love for omakase comes from a passion for crafting intimate moments where people can experience an evolution in tradition in every bite."
We look forward to seeing you again! At this time we are only accepting reservations for our Outdoor Omakase program in our heated parklette. We are not open for indoor dining for now.
Please note that reservations are final. Once you book we are not able to refund or change your reservation. All reservations are fully transferable via your profile on Tock.
Also, we are NOT able to accommodate gluten allergies. Shellfish allergies can be accommodated. Please let us know in your reservation notes.
Источник: https://www.junisf.com/